Products : All Categories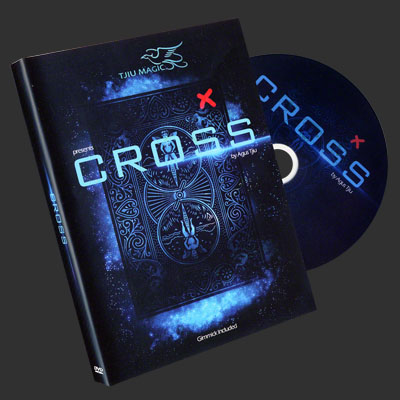 Ready Stock
CROSS BY AGUS TJIU
| | | |
| --- | --- | --- |
| Category | : | Tjiu Magic Production |
| Local/Import | : | Local |
| Weight | : | 0.1 Kg |
| Price | : | USD 39.95 |
| | | |
*Harga Rupiah Rp 450.000 gratis ongkir seluruh Indonesia

A very visual and killer effect from one of the great minds from Indonesia, Agus Tjiu.

The spectator freely choose any random card, and signed it with a permanent marker.
Then magician write on an "X" on the back of the signed card.
Watch the "X" mark magicaly move to other spot.
It happens inches away from you without cover or other funny business.

After that you can give the card back to the spectators and leave them completely astonished.

REVIEWS


"I am already using this. I am in love with this effect because it is simple, easy to do and so much fun to perform. The visuals are crazy."
James Conti, Reviewer 1/3/2015 Full Review

"Stunning effect, works very well. The instruction is good."
Doc Johnson, MyLovelyAssistant 9/28/2015 Full Review
"This is one of the top 2 products I have reviewed on The Wizard Product Review."
Sean Heydon, Wizard Product Reviews 1/14/2015 Full Review
"video review"
David Kenney, Reviewer 1/20/2015 Full Review
"If you are looking for a very visual effect that is definitely unusual and something people won't forget check this out. It is very highly recommended. Ideal for all levels of performers."
Paul Romhany, *Reviews Vanish Magazine 2/9/2015
"...boy is it fun to play with."
Danny Archer, M-U-M Magazine 1/11/2016

See Demo




CROSS BY Agus Tjiu Produk dilindungi Undang-Undang

How To Order

WhatsApp : +62813 1042 8884
Email : tjiu_magic@yahoo.com

Gratis Ongkir seluruh Indonesia