Products : All Categories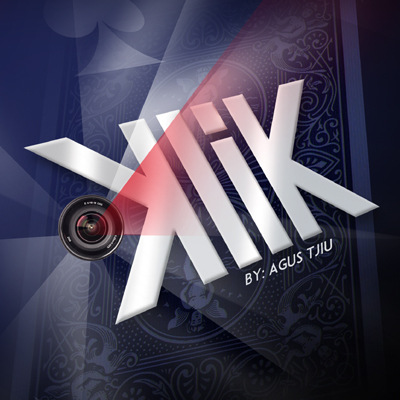 Ready Stock
Klik (red) By Agus Tjiu
| | | |
| --- | --- | --- |
| Category | : | Tjiu Magic Production |
| Local/Import | : | Local |
| Weight | : | 0.02 Kg |
| Price | : | USD 30.00 |
| | | |
KLIK
By Agus Tjiu

Welcome to KLIK!
With just one click from spectator's camera phone,
they can witness the card literally changing as they take the shot,
and captured in a fairest way in their phone gallery.

No Augmented Reality,
No Apps required,
No Switch. Just a single card KLIK.

Features:
2 special gaff cards, the 3 of spades and 8 of clubs
Happen in their hand, in their camera.
Works automatically
Available in blue or red back

Made with an excellent standard
from Tjiu Magic,
creator of "Cross" and "Leap",

bringing the game changer in color changing effect!


How To Order

WhatsApp : +62813 1042 8884
Email : tjiu_magic@yahoo.com

Gratis Ongkir seluruh Indonesia