Products : All Categories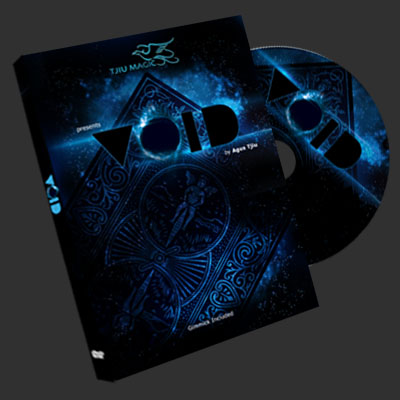 Ready Stock
Void By Agus Tjiu - Blue
| | | |
| --- | --- | --- |
| Category | : | Tjiu Magic Production |
| Local/Import | : | Local |
| Weight | : | 0.1 Kg |
| Price | : | USD 39.95 |
| | | |
*Harga Rupiah Rp 520.000 gratis ongkir seluruh Indonesia

From the mind of Agus Tjiu. Creator of Cross and Nametag.
A new and improved visual hole transformation effect. VOID.
Spectator choose a card, then the magician marked the chosen card with a hole puncher.
Without any fancy move, magician transport the hole to another location in the same card.
It happens inches away from the spectator whithout cover or other funny business.
Comes with a special routine suggestion to transport the hole to another free chosen signed card, and can be given to the spectator as a souvenir and leave them completely astonished.


New innovation hole transportation system :


no flaps, no sticky stuff.

Made with precision



Comes with 2 types of gimmick to support your routine :


1 "double back" type and 1 "regular look" type.

Review

I really liked Cross a lot, but I think Void is even more magical and impressive. Lovely!
- Chris Philpott -

"This is one of the best trick of 2016 for me, it's crazy visual and very well made."
-Alexis De La Fuente, Reviewer

Full Review

"This gimmick, I believe, is superior. " -David Penn, Wizard Product Reviews

Full Review

"This is one of the best trick of 2016 for me, it's crazy visual and very well made."
-Alexis De La Fuente, Reviewer
Full Review
Void BY Agus Tjiu Produk dilindungi Undang-Undang


How To Order

WhatsApp : +62813 1042 8884
Email : tjiu_magic@yahoo.com

Gratis Ongkir seluruh Indonesia